Play more Crosswords games
Daily American Crossword is a relaxing American-themed puzzle you may complete over your coffee break. The game includes a series of classic puzzles based on understandings of American culture and history. If you have researched and have knowledge about it, this would be a great place to sum it up.
For players to improve their knowledge, the system will renew quizzes every day. Or you can pick up puzzles from the past to add to your collection and create your own archive.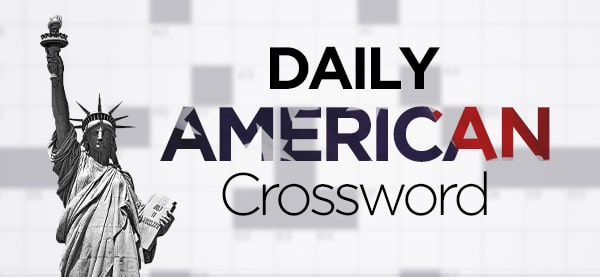 Features of Daily American Crossword
Grids: A typical American crossword has a large, open grid, with only around 1/6 of the squares being black. Every letter is "checked," or appears in both the word across from it and the word below it.

Clues: The majority of the hints in an American crossword are straightforward, such as synonyms, descriptions, etc. Some hints provide the missing pieces. There are times when a hint will conclude in a question mark, indicating that it is complex and shouldn't be taken at face value.

The definitions of the terms placed into the graphic are the clues in American crossword puzzles.
Benefits
Daily crossword puzzle completion might be very beneficial to your mental health. Here are some of them:
Regular challenges that are completed lift your mood all day.

By completing everyday riddles, you can hone your ingenuity.

Elevate your vocabulary and pick up some new terms about America.

This is an excellent method to practice concentration.
How To Play
Develop your understanding of American culture by solving these intriguing patriotic puzzles. Any search engine will have information regarding the solution.
Use thematic tips as you play to fill in the grid and finish the crossword. All ability levels will like this puzzle; simply unwind and have fun.
Tips And Tricks to win Daily American Crossword
Get ready because historical American history hints will surely surface.

Improve knowledge about American geography

Take it easy because this is not a competition

Come back everyday and we will renew the quiz for you to practice
By selecting the Reveal option, you can accept assistance if you're still having trouble filling out the grid. By revealing a letter, word, or perhaps the entire puzzle, this will let you escape a difficult circumstance.
Related Games with Daily American Crossword
If you delight in puzzles that are refreshed every day, here are a few recommendations worth considering: